The Voices of Humanity project has launched with the election of four great messages.
Voice of Humanity as One & Voice of Women
Educating Young Girls
Dear UN Women Executive Director Mlambo-Ngcuka,
What happens when girls are educated? Many wonderful things happen.
1. Birth control – Which results pulling herself out of poverty
2. Completes higher education
3. Sets an example for her children and other family members
The real questions is how do we educate young girls in our country and the world?
———–
by Patti Rowuin
---
Voice of Men & Voice of Youth
Dear UN Women Executive Director Phumzile Mlambo-Ngcuka,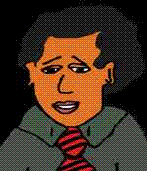 Thank you for supporting Cities for CEDAW . As a young man from Kampala I believe that grassroots advocacy can help with the challenges that women and girls face. Here in Africa most people don't believe in gender equality and so it is hard to reach our goals, but the good thing is that the International Community is spreading the word about the Sustainable Development Goals
online. That flow of information has helped people understand the role of women and girls in the development of any community or country. I see positive changes in my community. The number of girls attending school is growing big, early marriages are dropping down and domestic violence is no longer on a high scale. These achievements are due to your great efforts. We should keep with the fight against gender inequality and gender based violence. Thank you
———–
by Siryebo Mwesigye
---
 Voice of Experience
Seize opportunities for Women & Girls Rights/Equality
Executive Director Mlambo-Ngcuka,
Recent decades mark a historic paradigm shift: women's rights and gender equality
became recognized and supported by all nations in the UN's Charter, Universal Declaration of Human Rights, four UN Women's World Conferences, and the MDGs.
Regrettably, progress is problematic. Complacency to seize opportunities and to fulfill aspirations and needs are intolerable.
UN Women is needed as a powerful voice and agent to galvanize greater action. As Director of UN Women, your continued strong stewardship of the mission is indispensable — to ensure equality and opportunity for women are strengthened in Post-2015 Development Goals; that women and girls benefit from security and development in their communities; that violence and trafficking are treated as criminal; and that culture and values evolve in current generations to protect the rights of billions of women and girls.
———–
by Herb Behrstock
---

Voice of Wisdom
There is Only One Race and That's the Human Race
Dear UN Women Executive Director Mlambo-Ngcuka,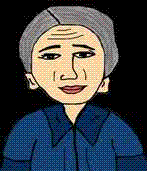 If you ever have a DNA analysis, you'll realize that we are all related. The idea of the one "human family" is not a idealized notion anymore. It is literally true. The Mahabharata makes this point at the very end. To kill anyone is to kill your own family member, your own kin. Many religions began as an effort to unite humanity. Perhaps revelations made through science and DNA will succeed where the religions have failed.
———–
by George Wolfe